Did you visit all museums and galleries in Warsaw or you are not interested in such attractions? Don't you know what to do in Warsaw when you're alone or with family?
Warsaw has many things you will fun. These are not only architecture, museums and culture places. You can go to the theater, cinema, or trendy restaurant. There's many places to see. Most of them you can find in guidebooks, internet and travel maps.
But what to do and where if you are not fancy doing that? What to do when you wanna move your body or just meet new people?
I'll write about
5 most not obvious activities you can do.
ROLLERBLADING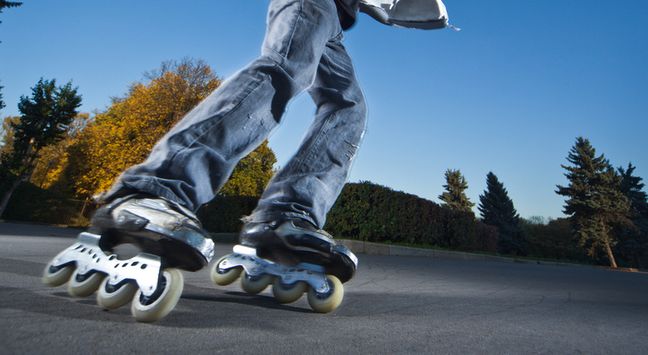 If you love rollerblading take your 8 wheels to Warsaw. You find here many places where you can roll free. You may go sidewalks but the best places are in parks.
Warsaw has some large parks where  you find more skaters. They meet sometimes together so you can join them to teach someone new tricks or learn from others. It's a good idea to meet new people and make new friendships.
Where to skate? Here are 5 ideas
If you want more places for rollerblading in Warsaw download the special app with the
map of Warsaw which shows condition of ways in the city.
Colours on the map say:
black – very difficult, for advanced rollerbladers
red – poor surface, for intermediate rollerbladers
blue – easy way for all
As some cities in Europe, Warsaw has own event for skaters called Nightskating.
At the site of this movement you'll find all events in the year. To join the event you need to skate quite well and have basic skills like the breaking, because of safety. Nightskating in Warsaw won the Guinness Record in June 2014. Maybe you would like to join?
---
CYCLING
If you would love to ride a bike there's no problem because Warsaw have more and more bike paths and common bike rentals called Veturilo.
You need to register at their website then you can rent a bike.
This year's season of Veturilo city bikes started according to the plan – at the beginning of March. In connection with the termination of agreement for handling of Bemowo Bike system, at the time of inauguration, the Warsaw's bike system included nearly 200 stations and almost 3000 bikes.
Veturilo bikes are available untill last days of November.
Warsaw has some bike paths that are marked on the map which includes Veturilo stations so you can find them very easy.
As I have written above, Warsaw has many parks so you have not to ride through the streets. You may go and visit many nice places by bicycle and pay not much money for such pleasure.
---
SKIING
Why not ski in the summer? It's possible on the synthetic grass in Warsaw's park  called Szcześliwice.
This is the only place where you can ski a whole year in Masovia.
You may rent the ski and other stuff to slide and take the instructor who help you learn skiing.
The enter prices start since 13 zł. The site is currently in Polish language.
---
CANOEING
At summer season you can rent a canoe at 2 places:
511 bridge – near Port Czerniakowski – at the left side of Warsaw
512 bridge  at the  J. Poniatowski Bridge – at the right side of Warsaw
Then you can give back canoes at 3 places:
511 bridge near Port Czerniakowski (it's around Łazienkowski Bridge) – left side of Warsaw
512 bridge near J. Poniatowski Bridge – left side of Warsaw
517 bridge a beach at Żoliboż (not far from KS Spójnia) left side of Warsaw
Costs since 35zł/h
You can chose one of the outing offers  at the site
---
TANDEM EVENINGS
Maybe you are very sociable person and one evening would like to spend with people? Here is the best place to meet people and share the ideas and languages with them.
Tandem evenings are in Nowy Fort
Every evening is dedicated to one or two languages. But some of them are for sharing various languages. The information about the evenings you will easy find on facebook or at their website
---
  If you have any questions write please in comments.